Oct 13, 2008
Let's drink a keg of brandy as we enjoy this week's Irish & Celtic Music Podcast.
The Bringers, Jigheads, Thomas Patrick Kenny, Jim Brannigan, Scott Boswell, Michael W. Harrison, Nick Hennessey, Shays Rebellion, Water Street Bridge, Tartanic, MacTalla Mor, Wicked Tinkers, Mark Saul, Siochain
Brought to you by Song Henge, the online archive of free and legal Celtic music downloads. Find out more at SongHenge.com
Do you download your podcasts by Hand?
For shame. Let iTunes do it for you.
Notes
– Become a Member of the Irish and Celtic Music Podcast.
– Irish and Celtic Music Podcast T-Shirts and Swag.
– Marc Gunn's Homepage
– Irish Songs & Lyrics
– Celtic Radio.net
– Celtic Roots Radio
– Texas Celtic Music Network
– Southwest Celtic Music Association
– Want Uillean Pipes? Check out the Cleveland Celtic Podcast's lastest show.
– Celtic Stone's Re-Release CD "Druid Wood" Now Available.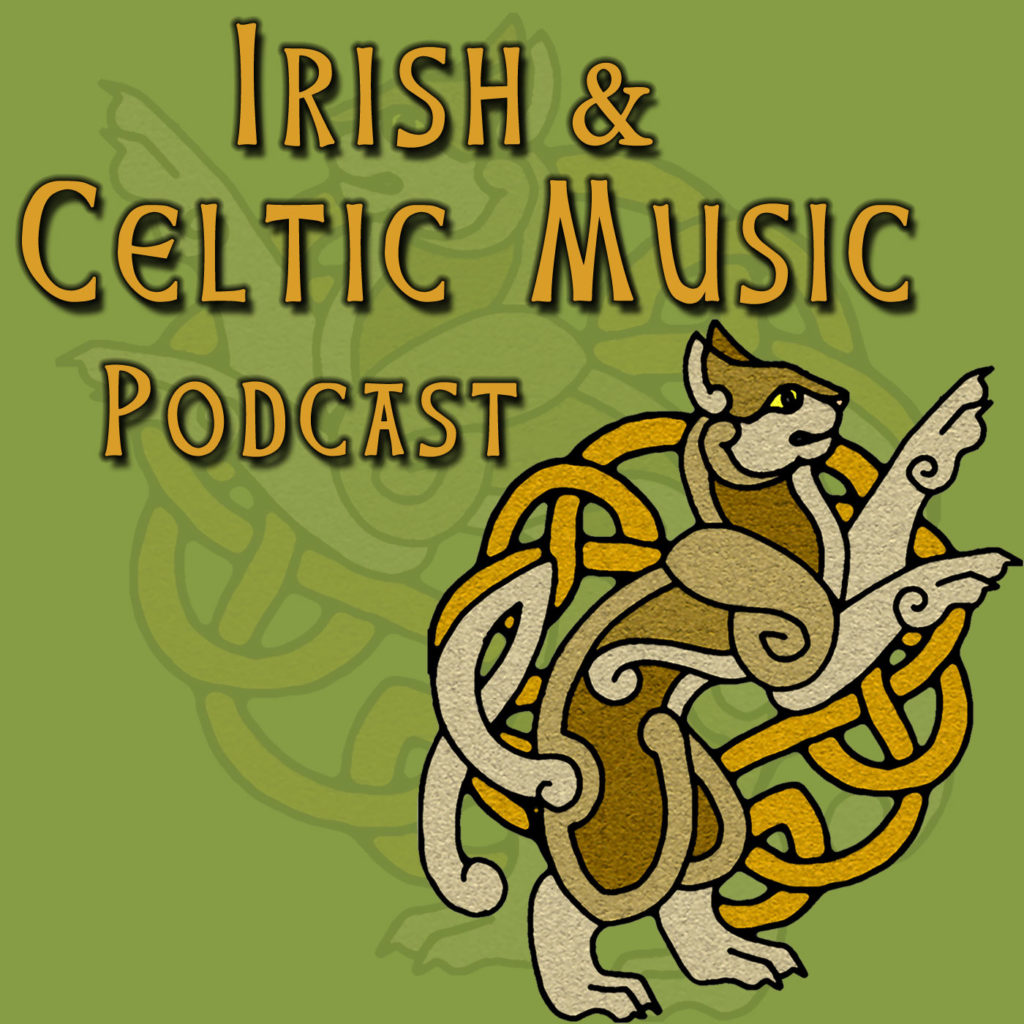 This Week in Celtic Music
0:10 - The Bringers "Banish Misfortune"
from Ramblers and Rovers
4:40 - Jigheads "Bogie's Bonnie Belle" from This Thin Place
9:31 - Thomas Patrick Kenny "Captain O'Kane" from The Music of Turlough O'Carolan
12:09 - Jim Brannigan "Lovely Derry on the Banks of the Foyle" from Jim Brannigan's Favorites
15:01 - "Mulled Wine" by Scott Boswell from Thistle
CHILD BALLAD SET
21:50 - Michael W. Harrison "Old Carrion Crow" from First Time 'Round
25:31 - Nick Hennessey "Lord Lovet" from Of Fire, Wind and Silver Stream
28:41 - Shays Rebellion "Three Gypsies" from Uprising
32:05 - Water Street Bridge "Matty Groves" from Danse Macabre
—> BAGPIPES
40:01 - Tartanic "Scratchy Maggie" from Unstoppable
42:54 - MacTalla Mor "The Atholl Highlanders" from The New Colossus
42:54 - Wicked Tinkers "The Weird Set" from Hammered
50:47 - Mark Saul "Wicked Train of Thought" from Mixolydian
If you enjoy the Irish and Celtic Music Podcast, subscribe to the Celtic MP3s Music Magazine. This monthly ezine will link you to artists offering free Celtic music downloads. Just visit www.celticmp3s.com to subscribe. We're changing the way you hear Celtic music.
Next time we'll have music from many more great Celtic music groups. Find out more about the artists in this show and in past shows by visiting us at www.celticmusicpodcast.com. While you're there, visit the link for our Celtic Music CD Store on CD Baby. And support the artists who support this podcast: buy their CDs, see their shows, and drop them an email to let them know you heard them on the Irish and Celtic Music Podcast.
If you have questions or comments, you can also drop me an email at music @ celticmusicpodcast.com with CELTIC PODCAST in the subject line. And please consider adding a link to the podcast. You can find linking suggestions in the shownotes.
THE CELTIC TOP FIVE
In every episode of the Irish & Celtic Music Podcast, I ask you to vote for your favorite song in that podcast. The most-popular song is then featured at the end of the next podcast. Here are the most-popular songs from the last show.
5. "The High Road To Gairloch/Amazing Grace" by Angus Mohr
4. "Rocky Road to Dublin" by The Wildcelts
3. "Jigs: The Humors of Glendart/The Lilting Banshee/The Connaughtman's Rambles" by The Langer's Ball
2. "The Beaches of St. Valery" by 3 Pints Gone
1. "Keg of Brandy" by Siochain from Piece by Piece
The Irish & Celtic Music Podcast was produced by Marc Gunn, The Celtfather. To subscribe, go to iTunes or to our website where you can become a Patron of the Podcast for as little as $1 per episode. Promote Celtic culture through music at http://celticmusicpodcast.com.