Oct 29, 2020
Halloween to some, Samhain to the Celts. We're celebrating the holiday with the Irish & Celtic Music Podcast.
David Pedrick, Harmundi, Poor Man's Fortune, Cara Wildman, The Merry Wives of Windsor, The Tannahill Weavers, The Homespun Ceilidh Band, Blame Not the Bard, Andrew Finn Magill, Marc Gunn, Mary Vanhoozer, Water Street Bridge, Madison Metricula Roberts, Trip McCool, Medusa's Wake, Melanie Gruben
I hope you enjoyed this week's show. If you did, please share the show with ONE friend.
The Irish & Celtic Music Podcast is here to build our community and help the incredible artists who so generously share their music with you. If you hear music you love, buy the albums, shirts, and songbooks, follow the artists on Spotify, see their shows, and drop them an email to let them know you heard them on the Irish and Celtic Music Podcast.
Remember also to Subscribe to the Celtic Music Magazine. Every week, you will get a few cool bits of Celtic music news. It's a quick and easy way to plug yourself into more great Celtic culture. Plus, you'll get 34 Celtic MP3s for Free, just for signing up today.
VOTE IN THE CELTIC TOP 20
This is our way of finding the best songs and artists each year. Just list the show number, and the name of as many bands in the episode as you like. Your vote helps me create next year's Best Celtic music of 2020 episode. Vote Now!
THIS WEEK IN CELTIC MUSIC
0:04 - "Banish Misfortune" by David Pedrick from On the Way
2:13 - WELCOME
3:23 - "Werewolf Set" by Harmundi from Um Orvalho Boreal
7:46 - "The Unquiet Grave" by Poor Man's Fortune from In Good Times
14:09 - "March of the Min an Toitean Bull/Tuttle's/Brenda Stubbert's" by Cara Wildman from Cara Wildman
19:57 - "Bedlam Boys" by The Merry Wives of Windsor from Buy Yourself Another
23:53 - CELTIC FEEDBACK
27:59 - "The Ghost of Mick McDonnell" by The Tannahill Weavers from Orach (The Golden Anniversary)
32:58 - "Nine Points of Roguery / Gravel Walk / The High Reel" by The Homespun Ceilidh Band from Demo
37:10 - "The Banshee" by Blame Not the Bard from Soundcheck
39:52 - "Lament for Staker Wallace" by Andrew Finn Magill from Drive & Lift
42:35 - "O'er the Way" by Marc Gunn from St Patrick's Day
46:29 - "Fairie Caper" by Mary Vanhoozer from Bard and Ceilidh
49:52 - CELTIC PODCAST NEWS
52:30 - "Brown Eyed Ghoul" by Water Street Bridge from Filkers Handbook
56:39 - "All the Pretty Horses (Drowning Song)" by Madison Metricula Roberts from Single
58:49 - "John Barleycorn Must Die" by Trip McCool from Hang Me Out to Dry
1:04:09 - "Banshee's Wail" by Medusa's Wake from Rascals and Rogues
1:08:26 - CLOSING
1:09:47 - "Take Me to Fae" by Melanie Gruben from A Faery Song
The Irish & Celtic Music Podcast was edited by Mitchell Petersen with Graphics by Miranda Nelson Designs. The show was produced by Marc Gunn, The Celtfather. To subscribe, go to Apple Podcasts or to our website where you can become a Patron of the Podcast for as little as $1 per episode. Promote Celtic culture through music at http://celticmusicpodcast.com/.
WELCOME TO CELTIC MUSIC
* Helping you celebrate Celtic culture through music. My name is Marc Gunn. I am a Celtic musician and podcaster. This show is dedicated to the indie Celtic musicians. Please support these artists. Share the show with your friends. And find more episodes at celticmusicpodcast.com. You can also support this podcast on Patreon.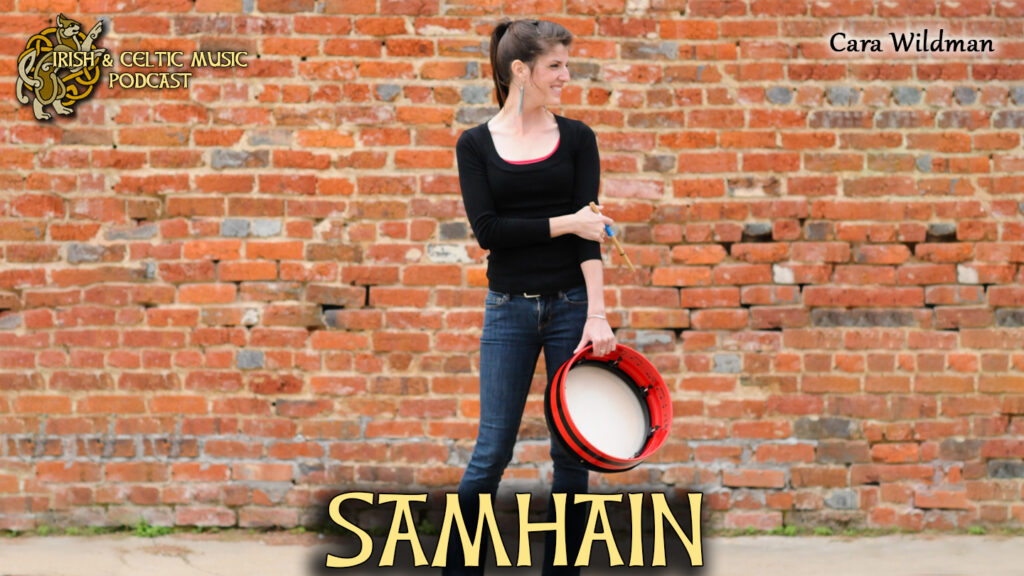 CELTIC PODCAST NEWS
Interview coming on the Working Musician Podcast with David Pedrick. Do you know any Celtic musicians with podcasts? Email me.
In sad news, Fungie the famed Dolphin went missing a couple weeks ago from his home in Dingle, Ireland. It seems he's been found finally. I guess he was bummed by the decreased tourism. I'm just happy he's been found.
THANK YOU PATRONS OF THE PODCAST!
Because of Your kind and generous support, this show comes out every week. Your generosity funds the creation, promotion and production of the show. It allows us to attract new listeners and to help our community grow.
As a patron, you get to hear episodes before regular listeners. When we hit a milestone, you get an extra-long episode. You can pledge a dollar or more per episode and cap how much you want to spend each month over on Patreon.
A super special thanks to our newest patrons: Bruce C, Michael K, Thom S, Keaton
You can become a generous Patron of the Podcast on Patreon at SongHenge.com.
If you're looking for another way to support the podcast, you can also buy an Irish & Celtic Music Podcast t-shirt in our store. Every shirt you buy will also get you a free download of one of my albums. The 2018 shirt is on clearance for just $7 and you'll also get a copy of my St Patrick's Day album. MageRecords.com
TRAVEL WITH CELTIC INVASION VACATIONS
Every year, I take a small group of Celtic music fans on the relaxing adventure of a lifetime. We don't see everything. Instead, we stay in one area. We get to know the region through its culture, history, and legends. You can join us with an auditory and visual adventure through podcasts and videos. Learn more about the invasion at http://celticinvasion.com/
#celticmusic #irishmusic #celticpodcast
I WANT YOUR FEEDBACK
What are you doing today while listening to the podcast? You can send a written comment along with a picture of what you're doing while listening. Email a voicemail message to celticpodcast@gmail.com
Jared Ulmer emailed: "Hi mark, long time listener and big fan here. I had a quandary I was curious if you had any insight on. I've recently started collecting vinyl, however my Celtic record collection is much smaller than I like. It seems like alot of older artists are out of print and newer artists distribute mostly digitally. Are you aware of any resources to find groups, perhaps ones featured on your podcast that offer music in this format?"
David Turner replied to the Celtic Music Magazine: "Hello Marc,
Thank you so much for your podcast which has been a constant companion these past few months. It's very weird listening to pre Covid episodes with you expressing all the freedom of looking ahead with anticipation! Ah weill .
Now favourites could be a long list! However, I still get prickles remembering the immense, involuntary roar at the conclusion of a concert by The Battlefield Band in Port Fairy in 1991, a roar not generated in the vocal chords, but deep from the core, as Big Iain and Wee John finally brought their frenzied duet to a close, the entire tent vibrating and humming with exhilaration. Tears in my eyes again! Yes, what a band, so my fave Scottish band. Honorary mentions to Dick Gaughan, Aly Bain and Dougie McLain.
To Ireland, and Mary Black. Now this choice could well be clouded by my intense infatuation, but her Song for Ireland stops me in my tracks every time. Andy Irvine is also a hero.
Keep up the good work Marc, we need good people like you! Warm regards. David"
Bill Wall emailed a photo: "Cead Mille Failte. (I probably misspelled that)
I'd been meaning to subscribe for a while, but when I heard a few people drop off I knew I needed to step up.
The music of your podcast stirs up many emotions in me. I have been sober for 5 years now, and I listen to your podcast driving to one of my favorite 12-step meetings about 40 minutes away from my house.
For all of the Wild Roving I've done, with Celtic music in the background, it's great to hear the music on the way to centering myself. The drive is from my stereotypically suburban environment into a wooded canyon where we meet at a monastery. The monastery has green hills behind it for a beautiful hike, which reminds me of my time in Ireland. Since I know you like pictures, I thought I'd include these two. Thank you for all you do to keep bringing the happy war songs and sad love songs."