Jul 25, 2012
Irish Celtic music from The Tea Merchants, Beyond the Pale, Hawp, Scott Hoye, Tortoise & Hair, Tara Hill, Murray McDowell, Derek Warfield & The Young Wolfe Tones, The Stubby Shillelaghs, Naymedici, Dublin Public, The Langer's Ball, Sisters of Murphy, Emerald Rose. www.celticmusicpodcast.com
Subscribe to our Celtic Music Magazine. Remember to support the artists who support this podcast: buy their CDs, download their MP3s, see their shows, and drop them an email to let them know you heard them on the Irish and Celtic Music Podcast.
The Middle Earth Network is a Social Site for Fantasy and Science Fiction Fans! Connect with people, and celebrities in the fantasy community from all over the world who share your interests and passions. Go to http://mymiddleearth.com/
Sponsor My Next CD, Make a Donation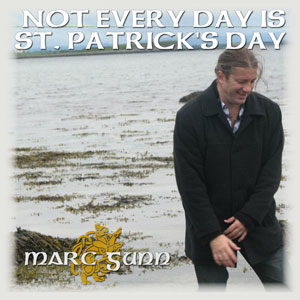 Notes:
You have one month to cast your Vote in the Celtic Top 20!
Join Song Henge Today!: This is the official fan club of the Irish & Celtic Music Podcast. It's redesigned with instant access to your downloads and a brand new members-only podcast. Help us change the way you hear Celtic music!
Please help Sponsor Marc Gunn's CD – Not Every Day Is St. Patrick's Day featuring 15-20 traditional Celtic songs. Your sponsorship will help the Irish Song Lyrics website to grow with new lyrics, chords, MP3s to listen to.
Sherwood Celtic Music Festival featuring Brobdingnagian Bards Reunion
This Week in Celtic Music
0:19
"Kitty's Wedding" by The Tea Merchants
from One Lump or Two?
6:53
"Fred Finn's/Father Newman's/Frank's Reel" by Beyond the Pale
from Queen of Skye
10:37
"The Fisherman Boy" by Hawp
from Storm and Calm
13:59
"Eleanor Plunkett/Fanny Poer" by Scott Hoye
from Black Rose
18:03
"Traveling Song" by Tortoise & Hair
from A Front Row Seat
23:22
"Hot Asphalt" by Tara Hill
from coming soon
27:29
"Summer Moon" by Murray McDowell
from Summer Moon
30:30
"Farewell to Ireland (reel)" by Derek Warfield & The Young Wolfe Tones
from Far Away In Australia
34:20
"The Vodka Song" by The Stubby Shillelaghs
from Whiskey Business
38:16
"Paddy McGee" by Naymedici
from Paddy McGee
41:00
"Some Say the Devil is Dead" by Dublin Public
from Irish Music for Singn', Dancin', Drinkin, & Clappin'
43:52
"One More" by The Langer's Ball
from The Devil or the Barrel
46:49
"Katie Dear" by Sisters of Murphy
from Holy Show
53:58
"Castle Or Arianrhod" by Emerald Rose
from That Night in the Garden