May 26, 2022
Come courting with the tales of Celtic legends and the Irish & Celtic Music Podcast.
Bret Blackshear, Poitin Band, Téada, Old Blind Dogs, Niamh Parsons & Graham Dunne, Terry Clarke - Coyne & Tony Gibbons, Jacqui McCarthy, Flook, Shillelagh!, Scott Hoye, The Breath, West Awake, Stone Row, Redhill Rats, Willowgreen
I hope you enjoyed this week's show. If you Heard music you loved, share the episode and tag the artist on social. Include the show time so they can quickly listen and enjoy.
The Irish & Celtic Music Podcast is here to build our diverse Celtic community and help the incredible artists who so generously share their music with you.
Musicians rely on your support so they can keep creating new music. If music in this show inspired you, you can buy their CDs, digital downloads, shirts, album pins, and other merch. You can follow them on streaming and see their shows. More and more Celtic musicians are on Patreon, just like this podcast. And of course, I always appreciate it when you drop artists an email to let them know you heard them on the Irish and Celtic Music Podcast.
GET CELTIC MUSIC NEWS IN YOUR INBOX
The Irish & Celtic Music Magazine is a quick and easy way to plug yourself into more great Celtic culture. Subscribe and get 34 Celtic MP3s for Free.
VOTE IN THE CELTIC TOP 20 FOR 2022
This is our way of finding the best songs and artists each year. You can vote for as many songs and tunes that inspire you in each episode. Your vote helps me create next year's Best Celtic music of 2022 episode. Vote Now!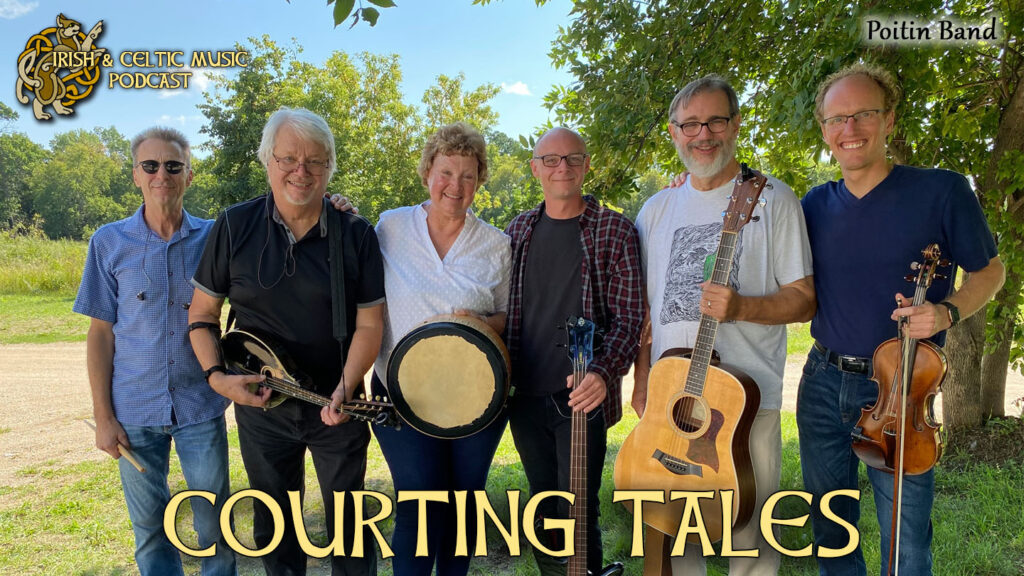 THIS WEEK IN CELTIC MUSIC
0:06 - Bret Blackshear "Whiskey for Breakfast/Staten Island Hornpipe" from Fingers, Frets and Fire
2:18 - WELCOME
2:57 - Poitin Band "Sliabh Luachra Polkas" from Banks of Red River
Pronunciation: Sliabh Luachra - Shleeve Loo - kra
6:35 - Téada "Song - Oileán Dhún an Óir (feat. John C. Reilly)" from Coiscéim Coiligh / As the Days Brighten
Pronunciation: Oileán Dhún an Óir - Ill - awn Doon un Ore
Pronunciation: Coiscéim Coiligh - Kosh - kaym Quil - ig
10:21 - Old Blind Dogs "Knucklehead Circus" from Knucklehead Circus
15:38 - Niamh Parsons & Graham Dunne, Terry Clarke - Coyne & Tony Gibbons "Blackbirds and Thrushes/ The Musical Priest" from So Here's To You - Live in Vlissingen 2001
18:36 - FEEDBACK
19:54 - Jacqui McCarthy "I Think I Understand" from Courting & Trees
23:27 - Flook "Calico" from Flatfish
26:49 - Shillelagh! "Lish Young Buy - a - Broom" from A Turn of Fortune
29:56 - Scott Hoye "A Neansaí Mhíle Grá" from Black Rose
Pronunciation: A Neansaí Mhíle Grá - a Nancy veela graw
33:01 - THANKS
34:28 - The Breath "All That You Have Been" from Only Stories (Let the Cards Fall Revisited)
38:58 - West Awake "Irish Rover" from Live at The Dublin Pub
42:57 - Stone Row "She Moved Through the Fair" from Alignment
50:02 - Redhill Rats "Tales of Broken Shadows" from Cape Wolf
53:56 - CLOSING
56:00 - Willowgreen "Old Turf Fire" from Willowgreen
The Irish & Celtic Music Podcast was edited by Mitchell Petersen with Graphics by Miranda Nelson Designs. The show was produced by Marc Gunn, The Celtfather. Subscribe through your favorite podcatcher or on our website where you can become a Patron of the Podcast for as little as $1 per episode. Promote Celtic culture through music at http://celticmusicpodcast.com/.
WELCOME CELTOPHILE TO CELTIC MUSIC
* Helping you celebrate Celtic culture through music. I am Marc Gunn. I'm a musician and podcaster. I want to introduce you to some amazing Celtic bands and musicians.
The artists in this show need your support, which you can do by buying their music. You can find a link to all of the artists, along with show times and chapters for each song when you visit our website at celticmusicpodcast.com. You can also support this podcast on Patreon.
WHAT'S NEW IN IRISH & CELTIC MUSIC: BEST OF 2022
Two weeks after the episode is launched, I compile the latest Celtic Top 20 votes to update a playlist on Spotify, Amazon Music, and YouTube. These are the results of your voting. You can help these artists out by following the playlists and adding tracks you love to your playlists. Subscribe to our newsletter to find out who was added this week.
Listen on Spotify, Amazon Music, and YouTube.
START PODCASTING
Podcasting is a fun way to share a message and spread ideas. I've hosted my podcasts with Libsyn since the start. It's the best place to host your podcast. So why not share your love of Celtic music and culture.
Sign up through my link and you can support this podcast as well.
Oh! And drop me an email if you'd like some hints on how to make a successful podcast.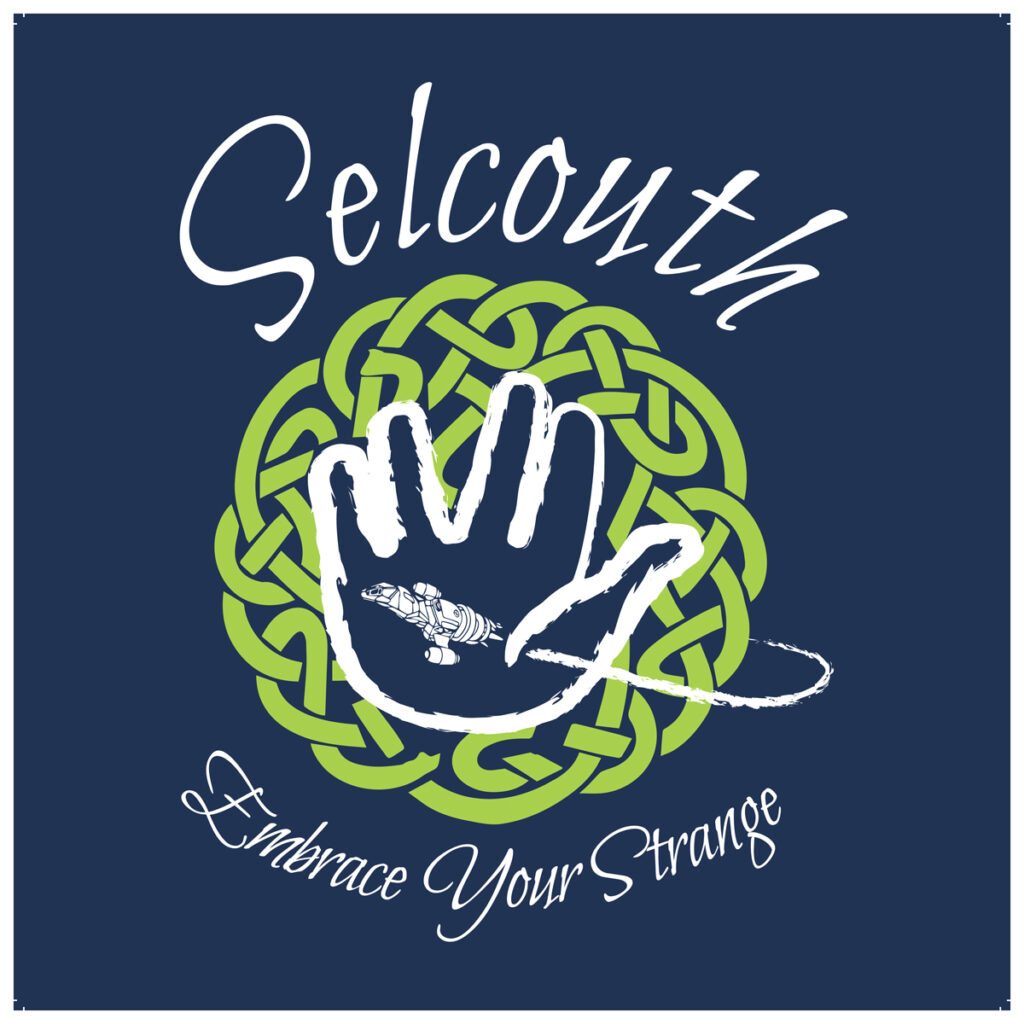 BUY SELCOUTH BY MARC GUNN
My latest CD features Sci F'Irish music. That means it is original songs fusing pop culture themes with Irish drinking songs. There are some traditional music on the album. But mostly, it features songwriting by Marc Gunn with guests including: Screeched Inn, The Muckers, Jamie Haeuser, Sam Gillogly, Nathan Deese, and Mikey Mason.
Selcouth means, "when everything is strange and different, yet you find it marvelous anyway."
The album is not completely Celtic and it's not just science fiction and fantasy. It's a fusion of the two. It's heartfelt and a lot of fun.
It's now on sale in my Bandcamp store. Check out Selcouth now.
THANK YOU PATRONS OF THE PODCAST!
Because of Your kind and generous support, this show comes out at least four times a month. Your generosity funds the creation, promotion and production of the show. It allows us to attract new listeners and to help our community grow.
As a patron, you hear episodes before regular listeners, vote in the Celtic Top 20, and a private feed to listen to the show. That's for as little as $1 per episode.
For higher pledges, you can also get music - only episodes, free MP3s, and stand - alone Celtic Stories when you become a Song Henger.
A special thanks to our newest Patrons of the Podcast: Dick E, Alan S
HERE IS YOUR THREE STEP PLAN TO SUPPORT THE PODCAST
Go to SongHenge.com. That takes you to our Patreon page.
Decide how much you want to pledge every week, $1, $5, $10. Make sure to cap how much you want to spend per month.
Keep listening to the Irish & Celtic Music Podcast to celebrate Celtic culture through music.
You can become a generous Patron of the Podcast on Patreon at SongHenge.com.
TRAVEL WITH CELTIC INVASION VACATIONS
Every year, I take a small group of Celtic music fans on the relaxing adventure of a lifetime. We don't see everything. Instead, we stay in one area. We get to know the region through its culture, history, and legends. You can join us with an auditory and visual adventure through podcasts and videos. Learn more about the invasion at http://celticinvasion.com/
#celticmusic #irishmusic #celticmusicpodcast
I WANT YOUR FEEDBACK
What are you doing today while listening to the podcast? You can send a written comment along with a picture of what you're doing while listening.
Email a voicemail message to celticpodcast@gmail.com
Tom Morley posted on Facebook: "Thanks for including a track from my album "The Raven's Wing" on this week's show! Always an awesome honor to be among the great Celtic & Irish artists you promote every week."